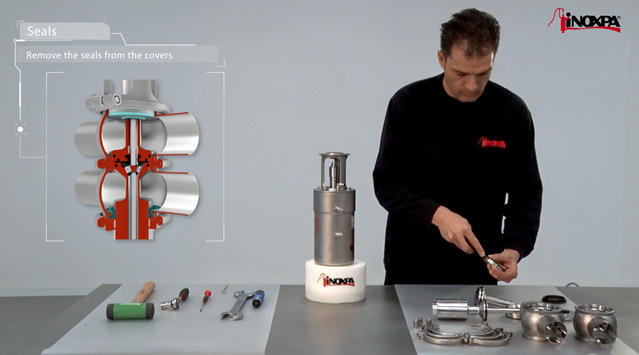 INOXPA is developing a new type of videos: SERVICE AND MAINTENANCE VIDEOS .
These videos demonstrate the real processes of assembly and disassembly of our pumps and valves.
They are designed as step-by-step guides for correct maintenance of our products.
Hereby, we would like to inform you about the new maintenance video for INNOVA double seat valve showing the process of assembly and disassembly of the valves and their seals. The video explicitly indicates the types of seals used in this valve, their position and how to replace them.
You can watch the service and maintenance videos on INOXPA's YouTube channel.