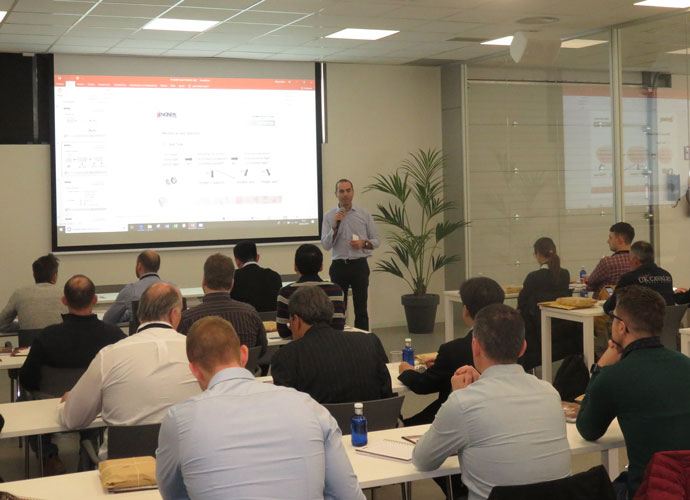 On February 19-20, INOXPA headquarters hosted a technical training course for distributors arranged by the international sales department. Those were two days of intensive training given by the product managers and the sales technical support team.
Our experts shared with the participants their knowledge on the valves and manifolds, agitators, mixers and blenders, centrifugal and positive displacement pumps, and systems manufactured by INOXPA.
In the case of Solutions, a demo session of the CIP system was carried out at the Pilot plant where the attendees witnessed a CIP cleaning test.
This training session was a good opportunity to share experiences and understand the real needs of our customers.